Emergency Dentist in Dallas-Fort Worth, TX
What is a Dental Emergency?
Any time and for any reason, dental emergencies can occur. Poor dental hygiene, biting into a hard piece of food, or even typical wear and tear might result in an emergency that requires quick medical attention. This treatment is always available to both new and existing patients in Arlington. Treatment of dental emergencies is crucial in preventing pain, suffering, and costly dental problems.
Why is Treating your Dental Emergencies Necessary?
Neglecting treatment for a dental emergency can quickly escalate into an issue. A simple problem can worsen and turn into an infection, or you may require more intrusive treatment. As a result, every patient who is having a dental emergency should be examined as quickly as possible. It's unrealistic to expect the problem to go away on its own, and many people discover that their pain and suffering worsens with time. If you're in pain and need to see a doctor right quickly, call our office right away!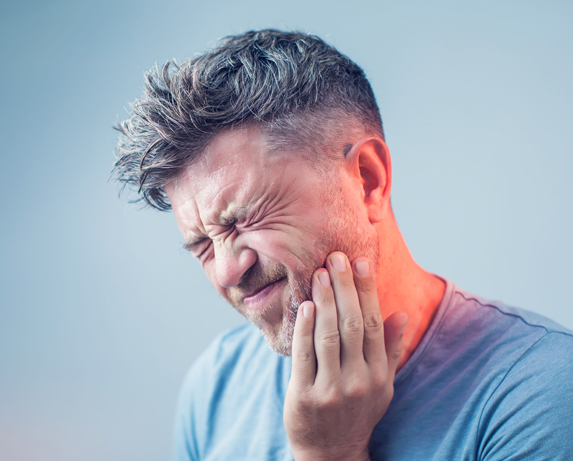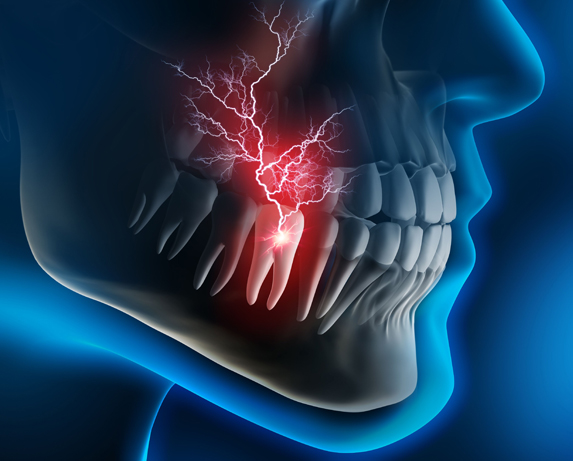 What are Some Common Dental Emergencies?
We see many different dental emergencies on a daily basis. We offer care in a comfortable and judgement-free environment. Some of the more common issues we face include:
Toothache and severe pain
Abscesses and infection
Broken, fractured, chipped or cracked dentition
Orthodontic emergencies
Post-surgical complications
Home dental care gone wrong (you tried removing a tooth yourself)
Bleeding, swollen and tender gums
TMJ pain and difficulties
What to Expect From Our Emergency Dentists in Our Arlington, TX Office
During your visit, we will welcome you into the clinic and seat you in one of our exam rooms to begin treating your dental emergency. We then take an x-ray of the problematic area to view beneath the surface and discover any issues you could be having. We'll conduct an examination to determine the specific nature of the problem. Our staff then develops a treatment plan to assist in the treatment of your dental emergency as quickly as possible. If you have an infection, we may recommend that you take antibiotics for a brief amount of time to clear it before proceeding with treatment. Our objective is to deliver adequate and accurate emergency dental care to patients of all ages as quickly as possible in order to relieve any pain.
Sudden tooth loss or breakage, which is frequently caused by accident or trauma, is one of the most common dental problems we encounter that requires immediate treatment. Although dental accidents are rarely fatal, you should seek emergency medical attention from a dentist to help preserve the tooth, your smile's overall look, and your oral health. The buildup of bacteria in the delicate pulp inside the tooth can cause nerve damage even in small chips and breaks. If left untreated, this condition has the potential to cause lasting damage. These minor chips and cracks could be more than simply ornamental. If you wait too long for the germs to grow up, you may need a more expensive operation like a root canal or even an implant.
If you are in need of an emergency dentist in Arlington, TX, then Active Dental is the right choice for you! We have extended hours and are open on Saturdays so you never have to wait in pain if you are dealing with a dental emergency. If you have an emergency right now and need to be seen immediately, call our office and our friendly staff will get you in as soon as possible. Don't wait in pain, be seen today!
Arlington's Top-Rated Emergency Dentists – Emergency Dentist Near Me – #1 Emergency Dentist in Arlington, TX
The Proof is in Our Patients
179 5-star reviews in Dallas-Fort Worth, TX and counting…
Had a great experience with Dr. Josh. He was thorough with my dental check up and professional at all times. He informed me of preventative/pro-active measures to maintain health teeth & gums. Likewise, he was able to get rid of calculus/plaque build up on my lower central & lateral incisors. I would recommend him to anyone that is wanting a pleasant time & helpful dentist! FYI - He's the one with the crazy hair and nice beard.
I had an emergency on a Saturday and they were able to get me in immediately, literally within 10 minutes. The staff was friendly and efficient, and diligent about getting my insurance sorted out and explaining costs upfront. Dr. Bolus was awesome in explaining to me the treatment plan and effectively resolved my emergency issue within 30 minutes and made sure I was as comfortable as possible. I came back for my annual cleaning 4 months later and that experience was similarly quick, thorough, efficient and comfortable.
My wife and I came in at 5:00, although they are open until 7pm. It was very easy to get in and be seen!! The Dentist was young but quite knowledgeable! Handsome also, as my wife says. The staff and nurses were very prompt in explaining everything and were great as well. Dr. JOSH is amazing!! Thank you Collins St. Dental!!!
Usually I am very nervous/anxious when going to the dentist but today I felt completely at ease here. Ally was so sweet when I spoke to her to make my appointment and she is just as sweet in person. Everyone there is so kind and Doctor Bolus was the kindest gentleman I've met in Dentistry. I would highly recommend Collin St Dental to everyone!
My first experience was with Ally. I had just moved and a few days later I was in horrible pain. She talked to me and made me feel at ease. Meet with Dr Bolus and he was amazing! He diagnosed the problem and took great care of me. My husband and I have had several visits and have had a great experience with all the staff! They are the best!!