Our doctors have furnished the office with state-of-the-art equipment and materials to provide exceptional care for our patients! We offer a wide range of services from general, cosmetic, restorative, emergency, and pediatric dentistry to dentures, dental implants, and even Invisalign treatment – all right here in our conveniently located Dallas-Fort Worth, TX office!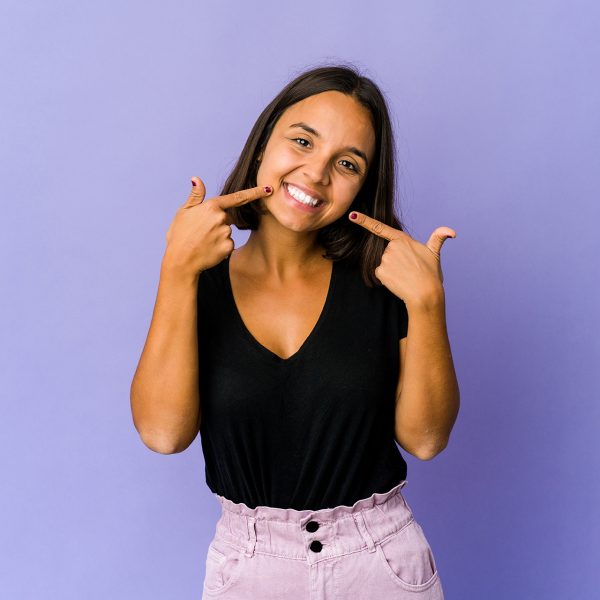 Tooth decay is a condition that affects adults from all walks of life. According to one study, up to 92 percent of adults have experienced a cavity at some point in their lives. A little cavity can turn into a bigger issue I f the tooth is left untreated. It may get infected, requiring a root canal or maybe even and extraction. 
In some cases, a problem can occur just below the surface that is difficult to detect otherwise. With the help of x-ray technology, we can see underneath teeth, gums and bone to diagnose many different conditions. The x-rays we use in our office use a minimal amount of radiation and are ideal for patients of all ages. 
Cleanings and examinations are performed to ensure that your teeth and gums are in good condition. During a dental exam, the dentist or hygienist will clean your teeth and check for cavities and gum disease. The exam also includes a risk assessment for other oral disorders as well as a physical examination of your face, neck, and mouth for any abnormalities. 
The majority of dental products on the market contain fluoride, which is important for tooth strength and protection. Similarly, many public water supply facilities add fluoride to their water, ensuring that citizens reap the benefits of regular consumption. Your teeth will be weaker and more prone to cavities if you don't get enough fluoride. 
Maintaining a healthy smile requires preventing decay and safeguarding your teeth. Unfortunately, some people are more prone to cavities or have numerous fillings in their mouth. In this scenario, we may recommend that sealants be applied to the teeth to safeguard the rest of your teeth. Sealants are beneficial for adults as well as children. 
Extracting a tooth is often vital to the overall health and well-being of our patients' smiles. While many teenagers and adults have their wisdom teeth extracted, there are additional reasons why adult tooth extraction may be required. Severe tooth decay, infection, damage, or crowding may necessitate a dental extraction. 
Over time, your teeth may be damaged. This can happen for a multitude of reasons, such as tooth decay, trauma, or long-term use. The shape and size of your teeth might change throughout time. Dental crowns are tooth-shaped "caps" that are placed on top of your natural tooth. The crown improves the tooth's shape, size, strength, and appearance. 
Dental bridges are necessary for improving your smile's appearance and functionality. If one or more of your teeth are missing, the bridge will be fitted over the adjacent teeth, with the center piece of the restoration replacing the missing teeth. Fixed bridges are non-removable and may be cleaned much like natural teeth. 
Missing teeth can be embarrassing, causing people to hide their smiles and lose self-confidence. Bacteria can quickly infect missing teeth, causing neighboring teeth to shift out of place and making it difficult for patients to speak or eat properly. Dental implants can be used to replace missing teeth in parts of the mouth. A partial denture was once your only choice for replacing a missing tooth. 
Root canals are performed when the internal pulp of a tooth becomes infected or exposed. This occurs when a tooth cracks, splits, or a cavity is left untreated for an extended period of time. The pulp, a component of the tooth that carries the blood supply and nerves, is removed during the procedure. 
Whitening has long been used to remove stains and discoloration from natural teeth by lifting and dissolving them. We employ a number of professional whitening solutions, both in-office and at home, to get quick and effective results. Whitening is a procedure that can be used to remove years of stains and give you a whiter, more sparkling smile. 
Dental veneers are thin shells made of tooth-colored materials like porcelain that are made specifically for each patient. They're designed to hide your front teeth. Veneers can improve the front appearance of your smile. They may conceal blemishes and flaws that make you feel self-conscious about your appearance. Even though veneers are made of thin porcelain, they are quite durable and can last for more than a decade. 
Full Mouth Reconstruction
Patients regularly express their displeasure with their teeth's appearance. You may be missing teeth or have decaying, cracked, chipped, or overly discolored teeth. If you want to feel better about yourself, it's time to consider a smile makeover. These makeovers enhance and beautify your smile while also improving your oral health. 
Any time and for any reason, dental emergencies can occur. Poor dental hygiene, biting into a hard piece of food, or even typical wear and tear might result in an emergency that requires quick medical attention. This treatment is always available to both new and existing patients in Arlington. 
Periodontal Scaling & Root Planing
If you have gum disease, you must act quickly to prevent it from worsening. The most common cause of tooth and bone loss is gum disease. Scaling and root planing can be used to prevent and treat it if it happens. Cleaning beneath the gum line and between the pockets that have formed is part of this treatment.